Coronavirus Business Strategies
D
eveloping a Post-Virus Business Plan
 Many companies will need to develop coronavirus business strategies. As a business owner, you expect to have to deal with several issues. You may face employee absences, dips in profitability, and low cash flow. But you never expected a global pandemic to force you to close the doors of your physical store. According to MetLife and the U.S. Chamber of Commerce, almost half of small businesses expect it to take from six months to a year for the economy to get back to normal. These unprecedented times are tough on all of us, but we're in the economic shutdown together. That's why NuStream used our decade of marketing knowledge to put together some helpful tips for your Coronavirus business strategies.
Show Some Compassion
Do you want your business to be remembered for jacking up prices? Or are you a compassionate company that tried to help? People will forever remember the COVID-19 shutdown and what happened during it. If you want to cultivate a bright future, do what you can to help others in these tough times. Depending on the industry that you serve, your customers may be dealing with problems that relate to your company. Think about how the Coronavirus pandemic is affecting people and how you might help. For example, let's say that you run a clothing store. You may be able to fashion some of your clothes into protective masks and distribute them to customers.
Move Your Business Online
Even though brick-and-mortar stores are closed, people still need to buy things. If your company doesn't already have an online storefront, there's no time like the present. The Coronavirus shutdown may be the perfect opportunity for you to pivot and develop an E-commerce store. Also, with so many people working from home and/or going online to chat with their friends and family—so many consumers are on the internet right now. You don't want to miss this chance to get your products and services in front of them.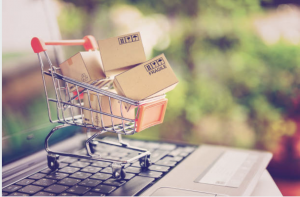 Bigger companies have been cutting back on advertising. Small businesses can use this opportunity to develop a digital marketing campaign and get a step ahead of their competitors. Contact NuStream. We can help you build an easy-to-use E-commerce shop and get the word out about it. A top-quality PPC ad may be just what you need to drum up some business quickly.
Even if there's no way for you to sell your services online or do a curbside pickup, there's still a way to make some sales. If you offer gift cards and exclusive offers to your customers, they can purchase them now and redeem them once the COVID-19 quarantine is over. You could provide a discounted price now for a year-long subscription. This gives people something fun to look forward to, taking their minds off the current situation. Also, you could investigate developing new products or services to offer.
Stay in Touch with Your Audience
You don't want consumers to forget about your business during the weeks that we're locked away during the Novel Coronavirus. And people are looking for entertainment right now. There are plenty of ways to stay connected, including online events, live chats, social media posts, and email newsletters. Make sure that your contact list is up-to-date, and your email is authenticated. This can help you to stay out of people's spam folders. You could also add an email signup form to your website or create a survey for them to take. Find a way to let people know about the internal steps you're taking to protect them and your employees.
Apply for Funding
On March 27, the CARES Act was passed, and there are several temporary programs that were designed to help businesses survive the Coronavirus quarantine. The Paycheck Protection Program offers loan forgiveness so that you can retain employees. The EIDL Loan Advance gives up to $10,000 relief to companies that are having temporary difficulties. A Small Business Administration (SBA) Express Bridge Loan lets small businesses that have an existing relationship with an SBA Express Lender quickly get up to $25,000. The SBA is also providing debt relief to small businesses during the COVID-19 social distancing.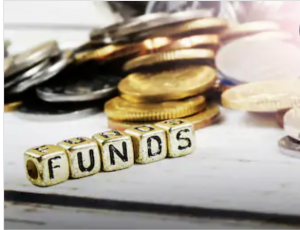 You may have been denied a loan by the government. However, there are other ways to get COVID-19 small business help. The Federal Reserve has lowered the rate that banks charge each other, so right now is an exciting time to apply for a loan and expand your business. Several credit card companies are waiving service fees for 30 days, several banks are providing some sort of relief, many states are offering local loans and grants, and the IRS is giving an extra 90 days to pay your taxes. There are small businesses that have been able to stay open thanks to crowdfunding, and some private companies are helping. Amazon pledged $5 million to a small business relief fund for the Seattle area, and Facebook is giving $100 in cash grants and ad credits to small businesses.
Plan Your Company's Future
If you're not exactly sure how your business will do after the Coronavirus quarantine is over, take the time now to figure that out (we have plenty of extra time right now). You can network with other companies and join business groups. Additionally, go online and read articles, watch videos, take webinars, and learn how to develop and promote your business. Accept that things have changed and forget about the past because there's no way to go back to it. Now is the time to proactively plan your future and find a straightforward way to communicate it. When your employees are finally allowed to leave their homes and enter the office, it could be a disorienting change for them. Therefore, producing a strategy and communicating it clearly will help your business bounce back after the economic closure. In conclusion, we hope these Coronavirus business strategies are helpful.