Responsive website

Design Services
Our Website Design Process
  NuStream will collaborate with you to create a responsive website that captures attention while making an impression. Your website is the face of the company in today's market. A responsive website is created to adapt to the user's device in which it is displayed. 
  A responsive website can adapt to every screen size so a potential customer can enjoy a seamless experience regardless of what device they view your information on. Without this convenience, your visitor will leave your website to browse your competitors' pages. Additionally, websites optimized for mobile rank higher due to their accessibility.
  At NuStream, we develop responsive websites that are engaging and intuitive tools for your clients. Our developers create a landing page structure that adapts its page layout for all users, on all devices.
  Your text font sizes will adjust naturally while responsive images shift in into place to fit the screen size for your user's device type. Availability in all circumstances will provide more satisfied customers. Mobile web browsing has become the standard and optimized pages are critical to your brand's success online.
Contact us to learn more. We would love to discuss your new responsive design!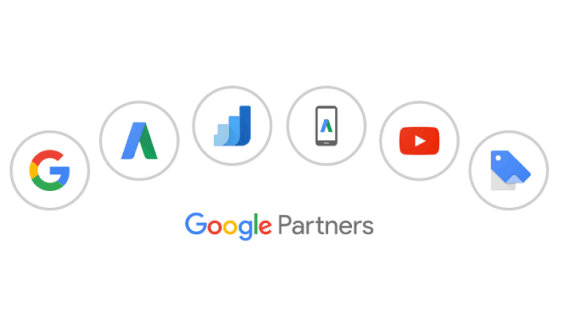 Google Partner

Premier agency
This prestigious badge of honor states we're digital experts in the entire suite of Google platforms, including Google search, Google Adwords (Google Ads) and Google Analytics. Day in and day out, our skilled team of performance marketing experts work closely with a dedicated team at Google that collaboratively works with us to achieve better results for our clients. From strategy to informed bidding decisions and audience targeting, we're one team under two roofs.
Custom web design, marketing, SEO, and more
Do you have a digital marketing or web project in mind?
We'd love to hear from you. Our web marketing and development teams can help you launch your new strategy today! We want to give you the BEST internet marketing solution YOU want for your brand.