We are the digital marketing consultants nyc businesses trust.
As a top digital marketing agency out of 1000s of New York City agencies, NuStream is a company that delivers results. From video production to website design, we do it all. Our award-winning web service agency offers digital marketing NYC businesses need. 
No matter what size project you have, we will give you an edge in today's competitive marketplace. You can count on our results-driven advertising specialists to successfully deliver your project on time and on budget. 
DIGITAL MARKETING FOR
NEW YORK CITY
Our team of web designers, web developers, and digital marketing wizards are highly qualified in graphic design principles for a clean and functional website design.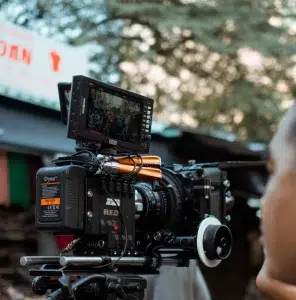 Big data and marketing NuStream will sift through the numbers to get you trending throughout New York. From Manhattan to Brooklyn, or Queens to Long Island, we can chart your customers habits using the best analytical software to ensure your future campaigns effectively draw in new conversions.
Your brand is more than just your logo design and website. Your brand tells your company story. What makes your brand stand out in New York is paramount to your business's success. Let us help you to make your story successful.
Eye-catching graphic design will capture interest.
A first impression means everything. Have you ever been shopping and see so many of the same type of a product you don't know where to begin? Maybe you'll look at prices first, but then when you are left with only a few choices, graphic design can make all the difference. Allow the team of graphic design experts at NuStream to create a graphic for you that makes you stand out. We'll be able to create a unique design that will let you show your brand with confidence.
To really make an impact on a customer, our New York City graphic design company can make a world of difference. The way a product looks makes a significant impact on the likelihood of making a sale. After all, something that catches your eye will set it apart from the competition, giving your brand a sense of professionalism. Reach out to our website and graphic design company near NYC. We are a creative agency you can count on.
Our digital marketing agency in New York City offers website design that shows the world how you want to be seen
Your website has become the face of your business. Most people search for a product on the web before purchasing. Without an engaging and responsive website, you could lose customers to competitors with an attractive website. Your site should make your customers have confidence that they're purchasing a quality product or service.
At NuStream, our website design company nearby New York City works closely with you to get a good idea of how you want your website to look. Depending on your budget, we can begin with graphic design and content writing to optimizing your site for search engines and produce video to add to your site. When you impress a visitor to your site, chances are better that you'll make a conversion. Contact the #1 digital marketing agency in New York City today to learn more about our brand building!
Our digital marketing agency in New York City uses the best techniques to boost traffic and increase conversions
When you put together a digital marketing campaign in New York City, there are many options to consider. First, custom content is the cornerstone of a reputable website. Your website should inspire confidence by exhibiting expertise about your industry or marketplace. Also, our creative marketing services can incorporate eye-popping graphics and exciting videos. These will help hold a customer's attention.
Search engine optimization increases the odds of you showing up on top of search engine results pages. Then you can add pay-per-click campaigns to put your company's name in front of the customer, but you only have to pay when the ad is clicked. After your site is all set up, we'll use analytics and keyword research to keep your website up to date with the latest techniques. These tactics will help to improve your sales pipeline. Contact us to learn more about our New York City marketing services.
New York City video production is a necessity in today's online marketplace.
A message seen on video is much more likely to stick than one read in text. The popularity of video has exploded in recent years and shows no signs of slowing up. Nearly 80% of all internet traffic consists of video streaming, and with a wide variety of types of video to make, investment in professionally produced video pays off.
Whether you're looking for television commercials, product demonstrations, or teaser videos, video production captures attention and improves user engagement. When you produce video, you're able to easily convert it into different types, allowing you to use one video in many applications. At NuStream, we have a staff of video production experts to produce and edit a video that will give your business the credibility and exposure you've been looking for. Find out more about our New York City media production in the nearby area. We are a marketing company that gets results.
Custom web design, marketing, SEO, and more
Have an idea, project, or a question?
Tell us about your business.
We can connect you and your customers on what matters.
subscribe to our newsletter