The quality of your advertisement can have a huge impact on
the way people perceive your business.
Who Offers Television Advertising in New York City Near Me?
Using professional-grade video in your digital marketing campaign can significantly enhance your reputation to a wide audience. TV can be viewed almost anywhere — whether a consumer is at the gym on the treadmill or out at a bar. Live sports events and news shows retain high viewership through all age groups. Local and national television advertising in New York City both provide a great way to communicate with your audience. At NuStream, we use the best equipment to capture top-quality video. Our experienced video production service can help with shooting, editing, and formatting. This will result in a video with a polished and professional feel. Get in touch with us to learn more about our skillful TV advertising services. We expertly handle national and local advertising.
The Impact of TV Ads
Each year in the United States, more than $70 billion goes into television ad campaigns. Younger people do not watch as much TV programming. But people who are 35 and older still consume about six hours of TV every day. Additionally, television advertisements serve as an effective brand communication tactic that inspires higher levels of confidence. Recently, television advertisers have started to do business differently. A lot of commercials are now shorter in length, with a trend that uses more 15-second commercials. The retail industry has the top spot in advertising spending on TV. And it's followed closely by real estate and finance, tech, auto, and pharma. Direct-to-consumer businesses also use New York TV ads to generate brand awareness while building their business.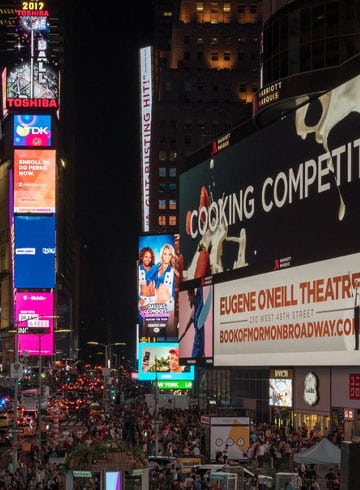 Demo
Ads
Typically, products demonstrated or showcased in a television advertisement have a high probability of being remembered well.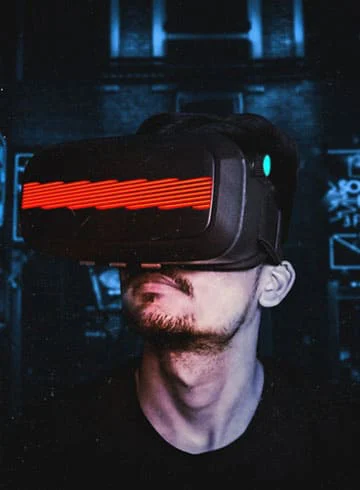 ASSOCIATED USER

IMAGERY
The goal is to connect the product to the type of person who is believed to likely purchase the product.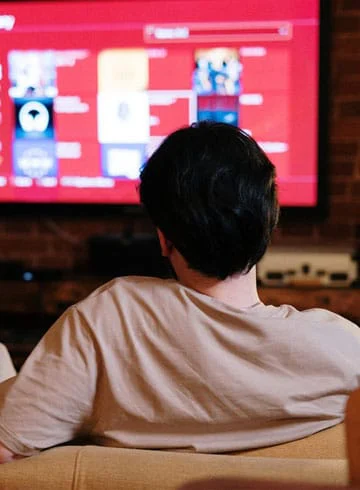 UNIQUE

PROPERTY
When a product or service is unlike any other, that significance often is highlighted in television advertising.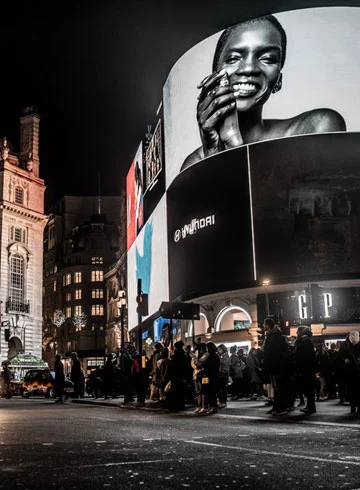 PARODY
Often, television advertisers like to use comedy in ads to connect with an audience. Parodying everyday life is a typical example.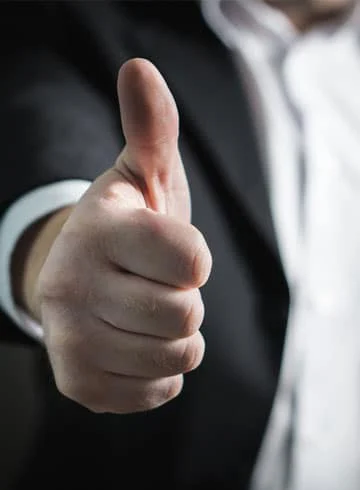 PRODUCT

BENEFIT
When a product is new or not well-known, it is often useful to run an advertisement. This showcases the best uses for the product.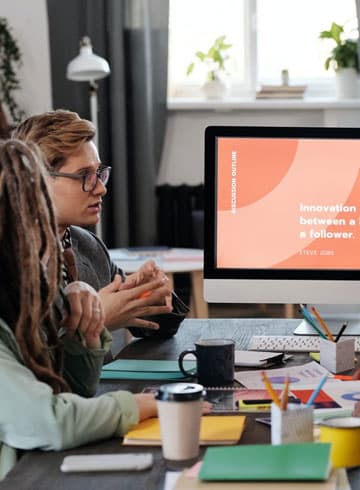 SPOKES

PERSON
Having a spokesperson or recurring character run in your ads allows customers to become familiar with you. They develop an association with the product.