With more and more companies using E-commerce to make sales, the importance of a professionally-made website cannot be understated.
With the rise of online buying, retailers such as Amazon have established themselves as retail giants. By 2017, E-commerce sales grew to over $2.3 trillion. Sales are projected to reach  $4.88 trillion by the year 2021. With that being said, online sales show no signs of slowing down. The increase in revenue has affected the sales industry by how people learn about products and where they purchase them. Certainly, online sales are here to stay. Be sure to contact NuStream when you're ready to boost your business online!
When you're selling online, geographic barriers fall. In fact, you can purchase a product from anywhere in the world. Generally, there are many more purchasing options with online businesses. Without the limitations on stocking products that traditional retailers have, an online company can devote more resources to variety. On the positive side, when a retailer has a conventional store as well as an online presence, they allow the customer to experience certain products with availability options on the internet.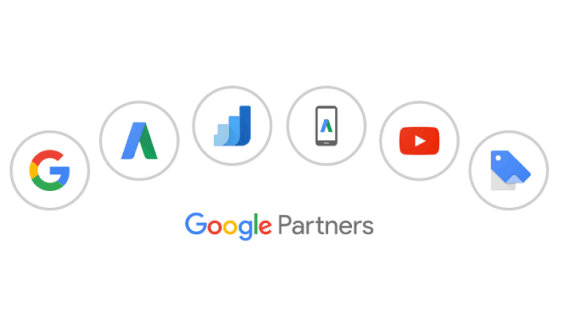 Google Partner

Premier agency
This prestigious badge of honor states we're digital experts in the entire suite of Google platforms, including Google search, Google Adwords (Google Ads) and Google Analytics. Day in and day out, our skilled team of performance marketing experts work closely with a dedicated team at Google that collaboratively works with us to achieve better results for our clients. From strategy to informed bidding decisions and audience targeting, we're one team under two roofs.
Custom web design, marketing, SEO, and more
Do you have a digital marketing or website project in mind?
We'd love to hear from you. Our web developers can help you launch your new website today! We want to give you the BEST internet marketing solution YOU want for your brand.