TARGETING
We use the most relevant keywords to ensure the clicks you get are from the people most likely to buy your product.
When envisioning a digital marketing campaign, one of the first options considered should be pay-per-click. Every industry or product gets searched for differently, using different keywords. By analyzing these keywords, you can find out what is going to work best for your budget. A formula based on how much you bid for each word times your quality score determines your rank and ad placement.
After bidding for specific keywords, you can determine which work best for your ad campaign. Then when someone searches with that word, the search engine will place your ad in a prominent position where it will be easily seen. However, you don't have to pay for an ad unless someone clicks on it. That way, you will generate traffic through clicks, and increase your organic ranking as well. 
At NuStream, we make sure your money is well spent. We want to help you get the most traffic to your site for your dollar through. Similarly, we want the people who visit your site to turn into customers. Whatever your budget, you can count on us to make your company stand out using pay-per-click.
Choosing the right keywords is the most crucial part of your pay-per-click campaign and will determine where you show up in search.
A flat-rate applies to every click, and they are usually determined by a previously agreed-upon rate between the publisher and advertiser.
Advertisers submit a bid for a specific keyword, and an automated process then determines the placement. 
Factors such as ad quality and relevance, bid amount, and landing page quality determine when and where your ad gets placed.
An estimate of the quality of your keywords, ads, and landing pages combined with your expected click-through rate. 
Your landing page should be relevant to the keywords being used in your pay-per-click campaign.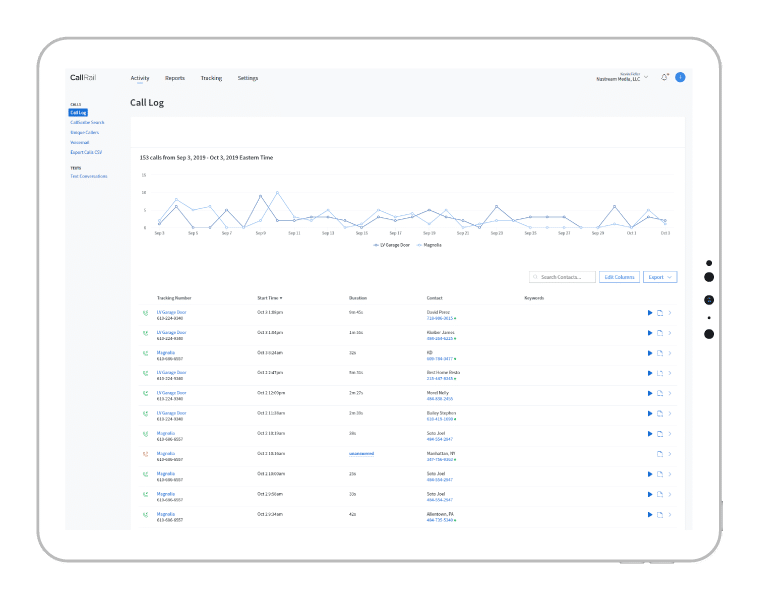 REAL-TIME CALL TRACKING
Real-Time Call Tracking enables you to use analytics to track calls associated with performance-based advertising. You can see who has been calling, how they got to your site, you can learn their demographic and more.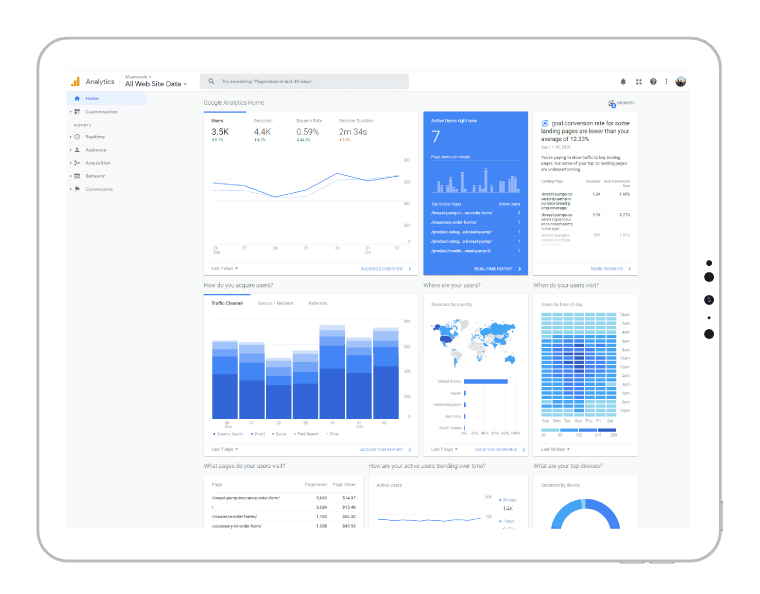 WEB LEAD TRACKING
Lead management allows you to generate new customers through a system of practices and strategies commonly found in marketing. By analyzing specific data, you can get an accurate look at the interest in your product or service for a specific market.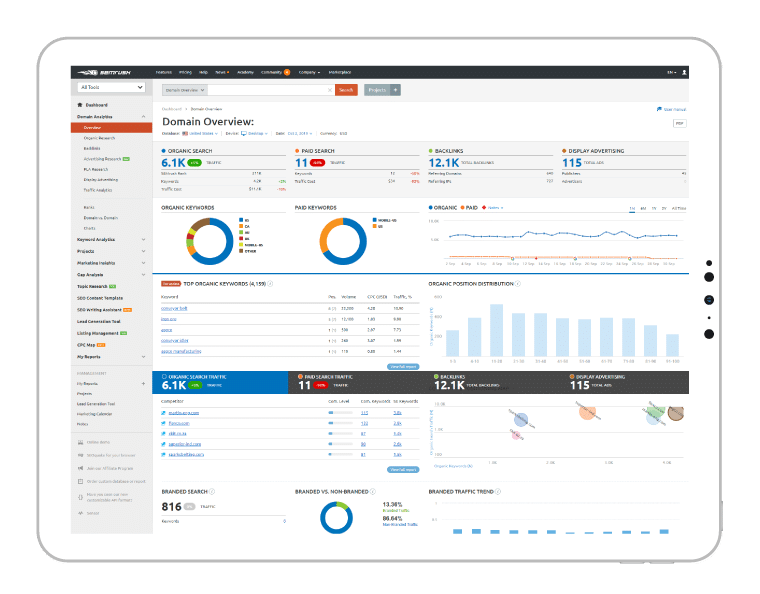 GOOGLE ANALYTICS
Website traffic can be analyzed in many ways. The more you learn about the people interested in your brand, the easier it is to reach them when you market your business. Through an effective interpretation of patterns in traffic, you can easily target a certain segment.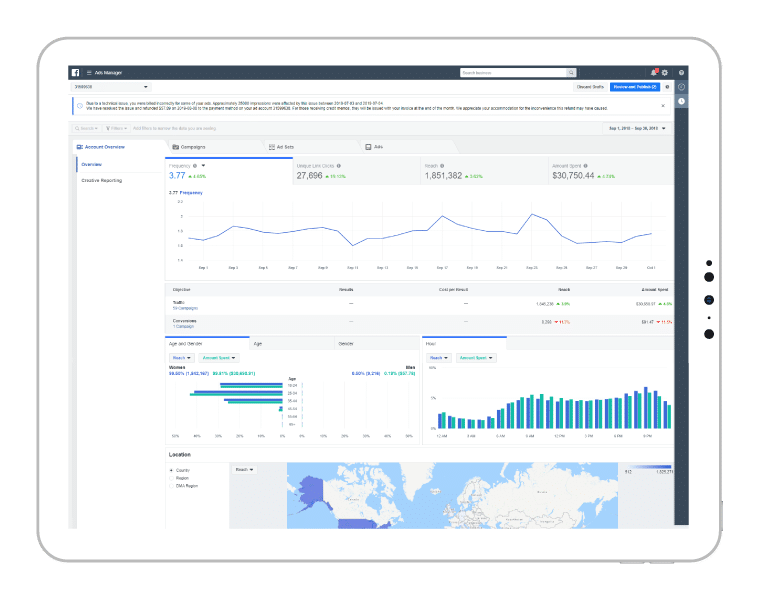 SOCIAL MEDIA ANALYTICS
Social media is a valuable resource when looking for information about a potential customer. When you extract data about a company from social media, it allows you to gain insightful information about how they feel toward it.