Coronavirus Advertisement Tips and Tricks
Effective Online Advertising Strategies
  With coronavirus advertising continuing to affect increased people in the United States each day, many small and medium-sized businesses have been forced to shut their doors. Even big companies, like Amazon, are being affected by the shutdown. If the front doors of your brick-and-mortar store stay closed as a business owner, there are still a few online advertising strategies you can use now to help weather the storm and prepare for a brighter future. Our dedicated digital marketing firm wants to do everything we can to help your business in these tough times.
Curbside Pickup Services
  First, you can use social media marketing to promote curbside pickup. This allows you to make sales while keeping your customers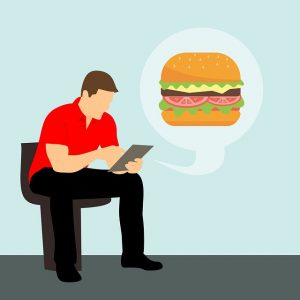 and employees safe by practicing social distancing. Additionally, your customers won't have to pay a delivery fee, wait for an item to be delivered, or worry about the product getting ruined or lost in the mail. If you're going to provide curbside pickup, make sure that your local laws allow it and that you're doing it right, making for a very convenient service. Communication is an integral part of this process.
  A social media ad can let your customers know that you're offering a curbside pickup service and give them exact instructions on how they can take advantage of it — whether it's calling ahead or ordering online. Another promotional idea is to shoot a social video, showing customers exactly where they can pull up at your store and how the pickup process will go without any face-to-face contact. If you have a top-of-the-line video, people will be more likely to share it with their friends and followers.
Your E-commerce Store
  With the average American currently spending more time online than ever before, it could be the perfect time to create an online store and reach a wider audience. Some people already utilize digital shopping because they dread going into physical stores and being accosted by salespeople. Other people prefer to hold an item in their hands before making a purchase, but the Coronavirus outbreak is keeping them at home using online shopping for the first time. A lot of people are staying home in their PJs to try to stay safe, and E-commerce shopping allows people to buy goods and services at home, on the couch, in their pajamas at any time of day. It's very convenient, fast,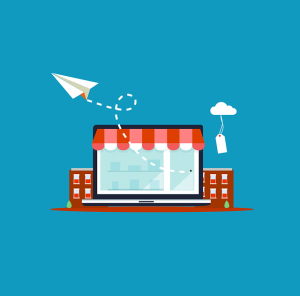 and effortless process that consumers can continue to use during these tough times.
  With so many stores taking advantage of e-commerce during the COVID-19 pandemic, you must make sure that your website can support a professional-looking and properly functioning storefront. We also provide top-quality website development services. Contact us for more information.
  An online store can usually allow for more variety than a physical store. Brick-and-mortar locations are limited by the number of products they can physically hold in their store, while online stores aren't. If your inventory is lacking a specific item because you can't get it in during the Coronavirus pandemic, it's best to be honest with your customers. Everyone is going through a tough time, and we need to work together to get through it. An e-commerce store provides an effortless way to give consumers all the information they need about an item—including product descriptions, images, customer reviews, and your current inventory. If you have attractive images of your products, it can be a wonderful way to attract impulse buyers.
Preparing for the Post-Coronavirus Marketing World
  As far as the economic impacts of the shutdown go, we are in uncharted territory. Some estimates predict that the economic downturn will continue to get even worse in the second quarter of 2020 but then bounce back in a big way during the third and fourth quarters when people can return to their normal routines. If your business is currently suffering and really needs to have a good second half of the year, digital marketing can make this process a bit easier for you.
Organic Search
  Search Engine Optimization (SEO) offers a cost-effective way to draw in top-quality potential customers right when they're searching for the products and services that you provide. Organic SEO is a terrific long-term online marketing tactic. One of the usual downsides of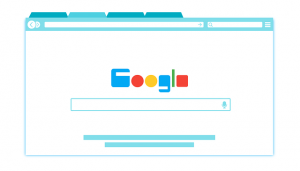 Organic traffic is what takes time to develop — it could take weeks or even months to build your campaign and start seeing results. Since you have plenty of time right now during the COVID-19 shutdown, you can invest in digital marketing while your competitors may be pulling back from Coronavirus advertising. Additionally, the more pages that you have ranking high in search engine results, the fewer pages your competitors can have on the first page of results. Most consumers don't go past the first page when they try to Google a product or service that they need.
Paid Search
  Once you build up organic traffic, a wonderful way to support it is to use Pay-Per-Click or PPC advertising to get the results you need immediately. PPC marketing is also easily measurable, so you can make sure that you're getting a good ROI. What's the point of having a quick-loading website with a beautiful design, if people aren't visiting it? PPC marketing can help increase your site's visibility dramatically as well as its sales, and you only pay when you get a click. Additionally, Google is always doing updates and algorithm changes that can affect organic SEO.
  Meanwhile, this does not affect PPC ads. Your advertisement will always appear before the search results, making it a very safe form of advertising. It's like having customers enter a physical store and immediately see your products right up front before anything else. If you want to build your brand awareness, and develop a strong customer base, contact our marketing agency today. We'll make sure to help with your coronavirus advertising and get you through the economic downturn.