Digital Marketing During the Shutdown
Many businesses are currently slowing down or even coming to a standstill. Therefore, it's going to be vital for companies across the nation to have a fiscally strong second half of 2020. There are steps you can take now that will help you come back strong once the Coronavirus outbreak has ended. First of all, you can't completely disappear from the public eye during the shutdown, or they'll forget about you. Studies have shown that the companies that refocused spending ended up outperforming those that made huge cuts during a recession. Therefore, you should take advantage of effective digital marketing techniques. Monitor your costs and your conversions while you get a step up on your competitors.
Using the Internet to Connect
You may have noticed that no one is outside, and everyone is staying in. There are more people on the internet than ever before. Folks are also looking for distractions from the COVID-19 outbreak—distractions like online shopping and surfing the web. With the help of SEO marketing, you can use keywords to get your website to the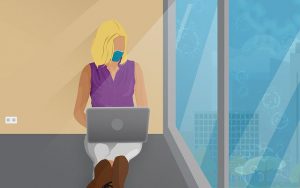 top of the search engine results. It's important to remember that an SEO campaign is a long-term tactic. You can build up over the next couple of months, cultivating organic traffic just as our economy gets going again. If you already have an SEO campaign underway, you don't want to let up on it and lose progress.
Even though a digital advertising campaign gives you the ability to reach customers all around the globe, now may be a good time to try some local SEO marketing. A lot of people are staying very close to home when they do occasionally go out, and they're looking for the most convenient option. Make sure that your SEO campaign includes some near-me keywords, allowing consumers in your local area to find you easily. If you want to focus even further on a smaller number of shoppers who require your products and/or services, you can use hyperlocal marketing or geofencing. This allows you to target in on a specific state, borough, zip code, or street corner. You can even focus in on your competitor's local area and try to use special offers to draw people towards your business.
Connecting with Consumers Amid the Coronavirus
Instead of going out with their friends, people are using social media to stay updated and connect. It's a great time to take advantage of social media advertising, but don't push your products and services on people. It's better just to try to connect with your current customers, let people know that you're still open, promote your brand, and genuinely be there to help people during these unprecedented and confusing times. This is a terrific way to build a strong foundation that your customers will lean towards, and they may even start liking and sharing your posts. Show people the cleaning, disinfecting, and social distancing techniques you're using to protect them and encourage them to take the pandemic seriously—especially if your business has a younger customer base. The faster we all work together to flatten the curve, the sooner everything will get back to normal.
Different Types of Marketing During COVID-19
We understand that you're still trying to run a business, so you might not have time to post on Facebook, Twitter, and Instagram all the time, keeping your customers engaged. You can have our social media management company take this time-consuming task off of your plate. We'll create on-brand posts that incorporate text as well as images, videos, polls, and surveys that attract consumers and keep them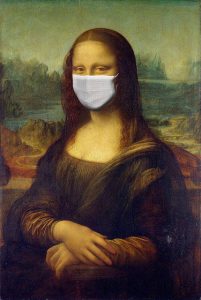 interacting with your brand. You could shoot a social video if you usually spend a lot of time out in the field but are currently stuck inside with not much to do. Try highlighting new products or team members or answer some frequently asked questions. Hosting a weekly webinar is a fantastic way to check in with your audience and build brand awareness regularly. Just make sure that you stay on brand with your messages.
E-mail marketing is another effective way you can connect with your customers. They're locked up at home during the COVID-19 pandemic. The people you're messaging have already signed up to be included in your list. Therefore, they already have some interest in your brand. Make sure you don't overdo it and overflow customers' inboxes, causing them to unsubscribe. Also, it's essential to keep in mind how the Coronavirus shutdown is affecting your audience. Don't be that company that uses news headlines to stir up the hype that benefits you. If you sell a product that people are going to need in the coming months as they're stuck at home, don't jack up your prices. That is not the way to retain happy customers once this is all over.
Benefits of Online Testimonials
Online testimonials and reviews act like word-of-mouth recommendations for your business, but sometimes it's hard to get satisfied customers to take that extra step and leave a testimonial. You could reach out to these customers and give them easy-to-follow steps on leaving a review. Or, you can look at the reviews you have gotten and leave a reply comment, showing your appreciation.
Making Sure that Your Website is Up-to-Date
So, you've been spending money on digital advertising services, trying to draw people towards your website. Now that you have visitors, you need to make sure that your site is polished and professional. When customers click to see an outdated, slow-running website, they're more likely to hit the back button and search for your competitors. Our website development team can make sure that your site is up to snuff and secure for your visitors. We'll help draw in organic traffic by incorporating keywords in your popular titles, meta descriptions, and H1 headers. Another idea is to go check out your competition's website. You can see exactly where they're doing better than you as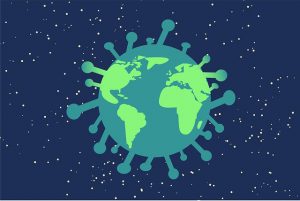 well as what they're lacking and use this to your advantage as you try to widen your audience during Coronavirus or similar shutdowns.
If you don't already have an E-commerce store, there will probably never be a better opportunity to create an online storefront and use it to attract new customers. Our dedicated team can make sure your site can support an online store and then create one for you. Even if you run a business that doesn't allow for online shopping, you can still provide customers with a special offer or gift card they can use once you're able to reopen your brick-and-mortar location to the public. With the help of PPC advertising, you can show support for your customers by offering coupons and exclusive discounts. PPC also makes it easy to get in touch with the right customers right when they're searching for the particular products and services that you offer. Contact NuStream today to find out more about the benefits of digital advertising services during the current Coronavirus disruption.