Generate Shareable Content
Creating and consistently producing shareable content is an essential part of marketing for your business. An engaged audience = a consistent audience = your business message getting out there to the right people.
First, let's discuss some of the things the content should accomplish. Consumers want to read something that catches their eye and piques their interest. The content should serve to engage, give insight and knowledge, and have value. A sense of urgency should also be prominent. Why should the person behind the screen read your content at that moment?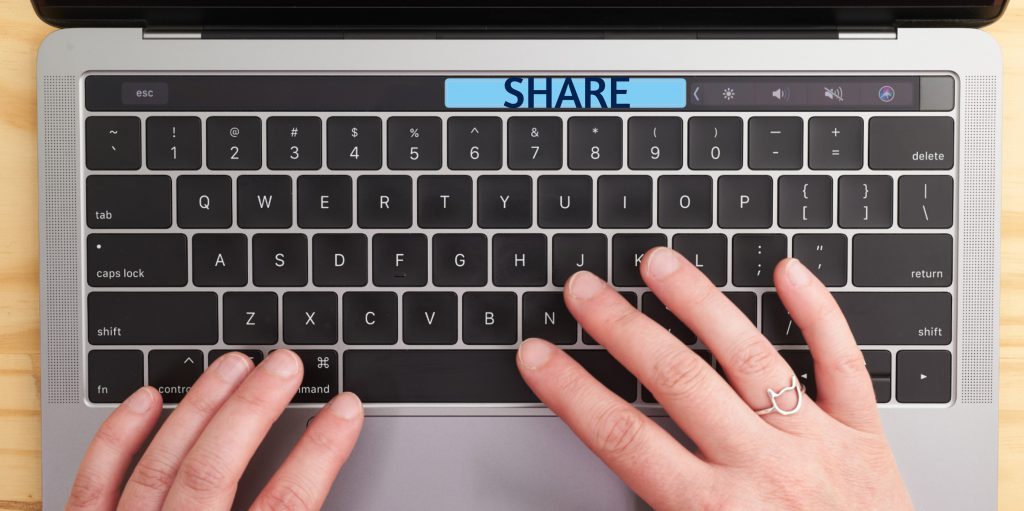 We live in an active social media-driven world, and an increased number of people are expressing their thoughts on these platforms. As humans, we want validation and social interaction. According to FRACTL, studies show that people share content for social approval and affirmation. Online content makes it easy to interact with friends and followers instantly. Another use of social media is to share views on politics, technology, current events, – which allows users to share and show support. At the end of the day, people use social media as a form of entertainment. Social media platforms provide numerous ways to wind down and engage in written content, videos, and memes. All these elements drive social interaction online. With so many potential consumers being active in the digital sphere, it's vital to get your businesses' content shared. Here are ten pointers on how to create content that consumers will want to share!
1. Research
It's important to invest time into the topic of the content your business is writing about. Quality research will result in well-written blogs, posts, and videos.
2. Draft A Catchy Headline
Alongside research, producing a catchy headline for your content is also essential. You want the headline to draw people in and emphasize the importance and value of reading the article. The caption can pose a question, give a list of numbers of tips, or highlight a current trend.
3. Use Multi-Media
Don't just let the words do the talking for you! Use photos, collages, graphs, and videos. Video is on the rise and the most dominant medium of online content and will continue to be. Videos are a fantastic way to connect to the emotions of people watching.
4. Create Polls – Give Your Audience A Voice
Engage with your audience! People are more often than ever turning to social media to share opinions and beliefs so utilize that to get a better understanding of your audience.
5. Weekly Blogs
Create consistent shareable content, so your followers can tune in every week! Stay on top of trends and focus on what's next.
6. Give It Some Character
Make sure your content has some personality! Stay true to your brand and give everything you post some flair – whether that's humor, information, a relevant meme, make it fun!
7. Design Informative Graphics for Your Social Media Pages
Shareable content comes in many forms, including graphics. Consumers are looking for easy access to information. Provide that for them by breaking down the news they are looking for on infographics.
8. Stay Relevant
Focus on what's currently trending and relevant to the reader and tie it into your company's initiatives. Relevant information is regarded as shareable content due to it being a trending topic.
9. Offer Incentives
Highlight some of the upcoming events or specials your company offers! People love things that are free and are more willing to do something knowing that there will be a deal in it for them. Something that they will get immediate value out of.
10. Write Something That Evokes Emotion
Many studies have shown that emotions such as joy, anger, or sadness have the power to engage people and make them share content. It's a way for people to connect through these strong emotional campaigns and they have superior results.