Free Vs. Paid SEO Strategies
Which method of Search Engine Optimization is right for me?
SEO Benefits
Website traffic is an integral part of your overall search engine optimization strategy. It's a good indicator of how well your website content is performing online. It can help your business to: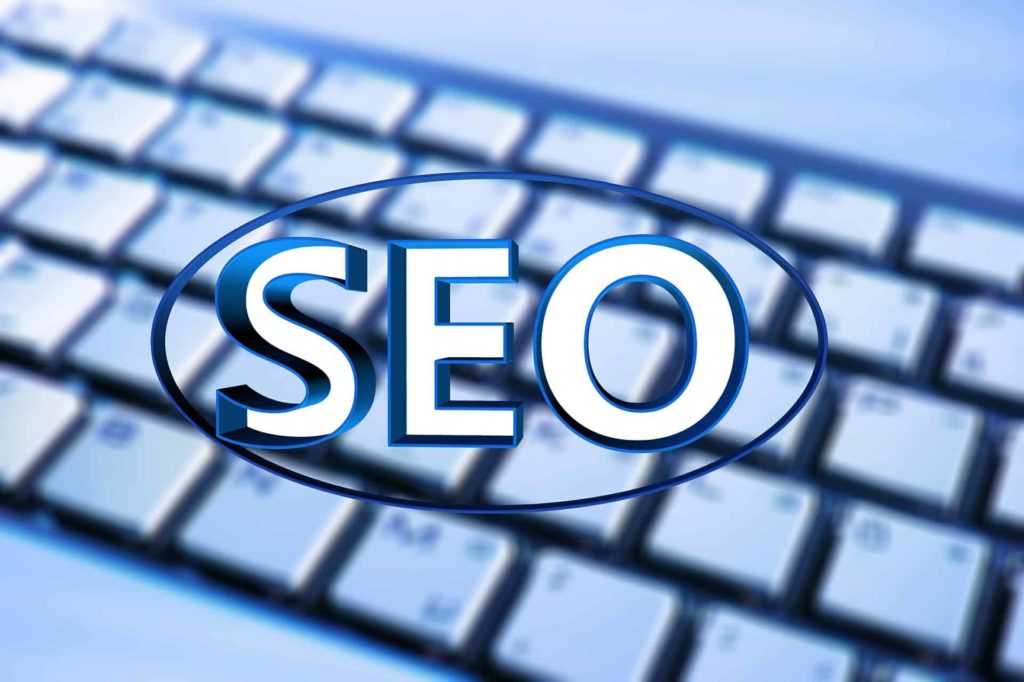 Gather insights about your audience
Improve your SEO and search engine authority
See how effective your marketing is
Increase conversions
Accomplishing these benefits for your business requires the right traffic to your website and a focus on driving quality traffic. We'll break down free and paid ways to drive traffic to your site. First, let's determine the assorted styles of attaining traffic.
What's the difference between Free Traffic & Quality Driven Traffic?
Traffic to your website helps to improve your rank, which in turn produces more traffic. The critical thing is to make sure that the increase in traffic also means an increase in engagement. If your traffic is increasing, but your conversion rates are not improving, you need to figure out how to attract the right people. If your website is gaining more visitors, but those people aren't engaging, it's time to switch up your strategy and optimize.
There are multiple ways to optimize your site for more conversions. To optimize you can include calls to action and lead capture forms in the right places. Make sure those CTAs are easy to find and relevant to your content on the page. It's essential to provide the information your visitors are seeking and make navigation natural and intuitive. The easier it is for your audience to consume your content, the better. However, the first step is to attract the right visitors to your site in the first place. Your goal when it comes to website traffic is to be driving more qualified visitors to your site. Qualified visitors are those that are most likely to act on your page.
Free Ways to Increase Website Traffic from Google
1. Perform On-Page SEO
There are many SEO tactics you can perform on each of your website pages to increase their rank in search engines. These tactics include producing high-quality content that your audience is searching for and writing relevant meta descriptions for your pages. The meta description appears below your URL in search results pages on Google. If you have a clear meta description that lets users know what the page is about, they will be more likely to click the link. On-page SEO tactics such as these are free but take some time to see results. Keep your content relevant to have a higher chance of seeing results.
2. Create A Free Google My Business Listing
Google My Business is an excellent tool for enhancing your SEO rankings. It can lead to more traffic to your website and make it easier for people to get the information they are seeking. You can create posts that give information and offer a form of contact. If your listing provides all the information, a potential customer needs to decide whether they might contact your business directly.
3. Get Listed in Online Directories
Another way to increase your overall rankings and traffic is to get listed in free online directories and review sites such as Yelp. For most of these online directories, your profile will have a link to your website. Since most profiles have links, it's critical to update these listings actively. Getting positive reviews is also likely to result in more website traffic. Also, many directories have persuasive domain authority on Google, which is significant for SEO. If you utilize the resource correctly, there's a chance that your business's free Yelp page could rank high for relevant searches.
4. Build Backlinks
Building good backlinks helps give your website a lot of traction online and a stronger search engine optimization strategy. A backlink is a link to your business' website from a different website. Backlinks will not only get your business in front of a broader audience, but it will also drive qualified traffic to your site. Also, backlinks play a significant role in Google because those backlinks will increase Google's trust in your link. The more Google trusts your site, the higher the amount of traffic you will attract.
5. Target Long-Tail Keywords
Targeting Long-Tail keywords is a fantastic way to get a quick win within your SEO. Because Long-Tail keywords are not as popular as short keywords, it's easier to rank for them. Take the time to produce a few Long-Tail keywords to start gaining traction with on Google. Make sure they are relevant to your business and products to ensure you are easily found online.
Paid Ways to Drive Website Traffic from Google
1. Google Maps Advertising
You can also select individual preferences that allow your business to show up at the top of Google Maps search results. Like paid search ads in Google, there will be an indicator next to your Google Maps listing that your ad is paid. Google Maps Advertising is a terrific way to display your business.
2. Google Search Advertising
Paid search results on Google show up first, at the top of the results pages. With Google Ads, you must pay to have your site show up at the top of search results for keywords. The good thing is you only pay when someone clicks on your ad. This type of exposure is a wonderful way to increase traffic to your site by qualified visitors because you appear immediately at the top.
3. Retargeting
Retargeting ads are placed in front of people who have already visited your site once, and who are therefore more likely to return. They can appear on websites or social media feeds. You can use retargeting to promote your business in front of those who have already shown interest.
4. Social Media Advertising
Social media is one of the most dominant online platforms of information in 2019. With social media advertising, will show up in related feeds on different platforms. Your content will show up in front of people with similar interests, which results in driving potential traffic to your website. Social media enables you to target the specific people you'd like based on demographics.
5. Display Advertising
Display advertising is another form of paid advertisement to add to your search engine optimization strategy. These ads are banner ads that get placed on relevant websites. For example, if you are an outdoor products website your display ad will appear on a webpage about hiking shoes. The goal of display advertising is to use related industries to drive traffic to your websites.
For Social Media Management information for your Lehigh Valley business, follow the link below: