Getting Business Going in the Current Economy
Company Building Tips for Today's Market
In the past 20 years or so, the United States has gone through some tough times. We've seen everything from a stock market crash and a recession to a housing crisis, terrorist attacks, war, hurricanes, and now a worldwide pandemic. The economy has fluctuated through these rough times, making it hard on businesses. It's especially daunting for small companies that don't have reserves built up to help them weather the storm. 
Company Survival Tactics
But, if your company has made it this far, it really is a testament to you and your dedicated employees. As we get closer to the economy reopening after the Coronavirus lockdown, the team at NuStream decided to put together some tips for getting business going in the current economy. Hopefully, as the world starts to normalize again, you can get your company right where it must be to get ahead.
Take Advantage of Small Business Aid
Ever since the recession in 2008 and 2009, our economy has been in an expansion phase. Usually, expansion phases only last about five years or so, making this the longest economic expansion on record. 
First Quarter Results
During the first quarter of 2020, state governments shut down non-essential businesses to help flatten the curve. So, the economy was put into a state of contraction without any warning at all. By April, there were over 23.1 million people unemployed, and the unemployment rate is now back to Depression-era levels. The Coronavirus has really done a number on us because we don't know exactly how long it will last, or if there will be a second wave of it. 
From Big Business to Small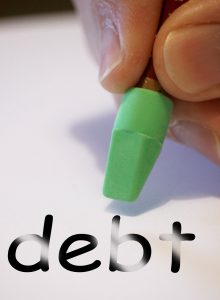 Whether you run a small mom-and-pop shop or a larger corporation, your business is hurting now. Luckily, there are a few different disaster relief and loan programs that you can use to help your business get going. Back in March of 2020, the government put $7 billion towards disaster relief loans for small businesses that have been affected by COVID-19. 
Congressional Progress
The Senate has approved a relief plan, putting $480 billion towards helping small businesses. The federal Paycheck Protection Program is meant to help companies that have five hundred employees or under. Some larger companies (like Facebook and Bumble) are offering grants to smaller companies that need assistance. Additionally, the SBA has multiple funding options, including a Paycheck Protection Program, an EIDL loan advance, bridge loans, and debt relief. If you'd like to learn more about the SBA's assistance, click here. 
Helping New and Old Staff Members
Your business relies on your employees doing their work every day. So, it makes sense to look out for your employees in these troubling times. If your workers raise any concerns they have about safety, make sure that you address the issue. This can help keep morale up in the post-COVID workplace.
Preparation is Key
Look at some of the precautions that essential businesses made during the Coronavirus quarantine. Some put up protective guards and sanitizing stations, while others limited the number of customers that could be inside at any given time. Do what you must do to create a safe environment during COVID-19 for your employees and customers. If you're not exactly sure what steps you need to take before reopening your physical location, check out the CDC's recommendations. Whatever new policies you decide to enforce, make sure that you clearly communicate them with your staff members and customers. 
Open Comm

unication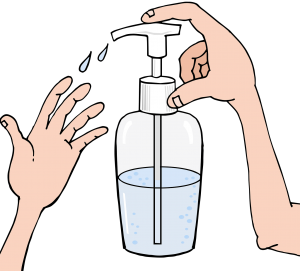 Open communication is an important part of getting back to business after the Coronavirus Social media and e-mail both provide a terrific way to stay in contact with consumers. 
Even if you were able to keep all of your current staff members employed during the quarantine, you can still bring on some new employees. So many people have become unemployed during the past few months. You might be able to strike up a good deal with that dream employee with the perfect background and resume.
Adapting to Your Market
Once you take stock of the damage that COVID-19 caused, you can draw up a new business plan for your company. Forget about what was working before March of 2020. Everything is different now, and you may need to refocus your business. To be on the safe side, some people may continue to avoid face-to-face contact after the pandemic is all over. To do business with these people, you may need to open an online shop or find a safer version of your usual services.
Rework Your Marketing Message
In this time of crisis, a lot of companies have been cutting back on their marketing efforts to save money. Meanwhile, now is the perfect time to ramp up your advertising — once it has been fine-tuned properly.  Fewer companies are competing for ad space. So, if you decide to opt for cost-effective digital marketing services, you'll gain more visibility than usual. Reach out to our dedicated team at NuStream for more information on our marketing services. We handle PPC, SEO, and e-mail marketing to video production, E-commerce stores, blogging, social media management, and website development.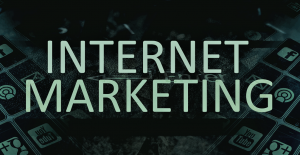 Many consumers are still staying at home to work remotely, or they're at least being careful about going out into crowded public places. So, what does that mean for small businesses? You should spend a little extra now and get the right message out there. You'll be able to reach many more people than ever. Once everything is back up and running, the market will start to get overcrowded again. 
In the COVID-19 aftermath, consumers are looking for compassionate companies that are willing to give back. People want to know how your brand is providing value and what you've done to protect them from the Coronavirus spread. You provided curbside pickup or contactless delivery. Staying on brand, you need to communicate with your customers clearly. Even if people are unable to buy from you right now, you can stay connected with them and educate them. Once people have the chance to get back on their feet a little, they'll remember the businesses and organizations that reached out to help during the quarantine and beyond.
Make Sure You're Prepared for the Next Crisis
Even if there isn't a second wave of Coronavirus, there will still be another financial or environmental crisis at some point in the future. It may help you weather the next storm if you take the time now to make sure you're ready for another shutdown.
Here are some Helpful Page Links: