How Quality Content Will Affect SEO
Changes in SEO Tactics
You may be asking yourself how much quality content will affect your SEO today. Throughout the past decade, we've seen some sweeping changes across the board in search results. Trends come and go and adapting with them are the algorithms implemented by search engines such as Google and Bing. As we enter the new year, careful consideration should be given to optimizing your pages,

increasing the quality of your content and diversifying the media on your page. Let's look at what people are saying about the direction of quality content and search engine optimization (SEO) moving into the future.
Old SEO
Everybody knows that specific SEO tactics don't work like they used to. That's because search engines are working hard at guiding the user to the most relevant page for their search. It used to be that you could mix a bit of text, throw in a few keywords here and there, and begin to rank. Well, after implementing quality standards, that tactic failed to produce results overnight. Thin content was also thrown to the wayside, like how it did with quality standards. Both tactics are based on using keywords packed into text, irrelevant to the quality of the written text. Speaking of content, the Google Bot figured out how to index content based on whether it has been duplicated or is original. The Panda algorithm pushed this tactic aside after filtering and flagging low-quality websites.
Technology in Search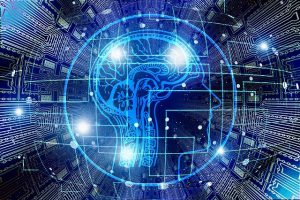 We're seeing a trend of search engines using artificial intelligence (AI) to analyze search queries. Keep in mind that 70% of searches are long tailed, so it made sense for the search algorithm to adapt to cater to those searches. Additionally, 15% of searches on Google have never been searched before! By analyzing data such as past queries, they now can interpret what you're searching for now by what you've searched for recently. If you're searching for fan pages for your favorite sports team, logically, search results wouldn't return sites linking to desk fans. It's all about filtering content that is relevant to the user.
Due to these factors, Google implemented its E-A-T (Expertise, Authoritativeness, and Trustworthiness) plan. There is content, and there's quality content. And when it comes to certain fields, such as finance or health, misleading content of mediocre quality could cause someone serious problems. Google continues to seek out pages with articles created by experts to be sure content is relevant and factually correct. Quality content will pave the way to SEO success in the new year, so be sure to source professional writers!
Algorithm Updates
Let's go back to the trend of AI and how machine learning is increasingly being used to narrow search results. One of the most significant algorithm changes of the past year was when Google implemented BERT. This algorithm, meaning "Bi-directorial Encoder Representations from Transformers," is used to interpret queries relevant to the intentions of a user. Frequently, location, needs, and ambiguities transform search results. In other words, if you're searching for a store in Philadelphia and are on the east coast, your results will show up as Philadelphia, Pennsylvania. Similarly, your location would be a factor if you were searching Philadelphia in the seven cities around the country and world with the same name.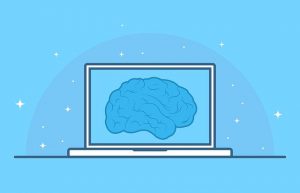 It's crucial to remember that search engines are now focusing on intent, rather than keywords. This is clear as we see the Google algorithm updates continue to reward quality content increasingly. The user-focused optimization style doesn't like sales pitches. It prefers content written specifically to show that it points the customer in the right direction. With that in mind, try reaching out to your customers. Find out what they want. Ask how they got there. Be specific. Then tailor the content on your pages to meet the expectations of your clientele.
Quality Content Explained
Now let's look at content and what quality content means. Content is the backbone of your website. It explains what you're selling, how to order, what features your product includes, and much more. Your entire site structure should be based around your content. It should flow easily, allowing your customers to gain information about your product quickly, directly, and smoothly. Everybody involved in SEO knows how vital linking is, and there's no better way to get a strong backlink than having intelligent and factual content. When you're producing quality content, you should have no trouble finding other sites willing to link to your page.
With the majority of searches now being long-tailed keywords, it's time to hire professional writers. The delivery of your content can address an entire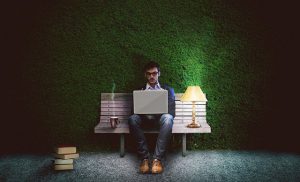 conversation, not only a specific keyword. Focusing more on topics will allow you to deliver comprehensive experiences while maximizing ROI. After doing customer research and organizing your content, try to stay one step ahead of their search. When you're selling a product, and there's a logical next step, such as the size of a shirt, you're pushing relevant topics on the consumer. When the topic is presented, it allows the user to migrate down the sales funnel smoothly. Be sure to check if your content is overlapping on similar pages. If you have a bunch of pages using the same keywords or phrases, all they'll do is bump each other out of the search results.
Brand Reliability
When it comes to quality content, the authoritativeness of what you have will determine your success in search results. Having verified experts write your content is the best way to show that your site should be trusted. With well-written content, it gives your brand a voice. It increases the trustworthiness of a company because often, your reputation will determine how well you can compete. Additionally, a professionally developed and responsive website with quality content is often considered less of a technical or security issue. Finally, when a website isn't translated well, it will be confusing for the user. Keep your audience in mind when creating content because then you can present a clear picture to them in their own words. With fake news so prevalent in the media, efforts are underway to combat it.
The final key point of quality content writing is the use of journalistic writing. Whether you're producing industry reports or publishing expert articles, Google will recognize you for having a dominant voice in the market. Depending on what type of industry you are in, caution should be taken into consideration consistently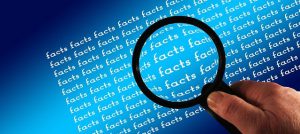 writing editorials. You may find that regular newsletters for your customers are useful, or it might work better to publish them on certain days, such as holidays. Or you may produce reactive editorials, usually written as news breaks. Either way, journalistic writing on your website will allow you to engage in a consumer-first approach.
Quality Content Summary
So, what does all this information boil down to? You need to ensure that the content on your website is relevant to what is being searched for. Often, quality content will determine where you end up on search engine results pages. With each algorithm update, search engines move further toward a customer-first approach, and that means tailoring content to the user. Keep in mind that machine learning and AI are changing the game when it comes to SEO, so prioritizing quality content is one of the best ways to stay on top of the game throughout any algorithm updates.