Top B2B Service Provider
UpCity has recognized NuStream as one of the Top B2B Service Providers of 2021! 
  For more than a decade, UpCity's mission was — and continues to be — to help businesses find B2B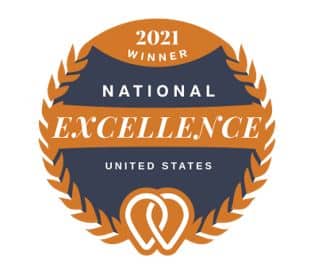 service providers they can trust. The UpCity Recommendability Rating was developed to determine a service provider's credibility and recommend ability, giving UpCity the confidence to recommend them to the more than 1.5 million businesses that visit the UpCity website.
 Each year, UpCity analyzes, and scores more than 70,000 service providers based on their UpCity Recommendability Rating to acknowledge the top national and local providers with an UpCity Excellence Award. The results arrived, and we won!
NuStream Announced as a 2021 National and Local Excellence Award Winner by UpCity
  We are ecstatic to be recognized as one of the top B2B service providers of 2021 by UpCity! We accept this distinction through the challenging work of our teams in New York City and Philadelphia. NuStream has been recognized as both the top B2B provider locally, and nationally.
NuStream specializes in SEO, website design, video production, PPC campaigns, and general digital marketing services.
  We produce high-quality work at an affordable cost. Our goal is to assist businesses of any size with both their creative and marketing initiatives. We achieve this by promoting the brand while using modern marketing techniques to set the brand apart from industrial competition.
Heidi Sullivan, SVP of Product & Marketing at UpCity, had this to say about NuStream:
"NuStream's strategic business model helps you maximize your advertising costs by targeting the channels that will drive the highest return-on-investment. It is no wonder they achieved a Multi-Location National and Local Excellence Award in 2021."
– Heidi Sullivan, SVP of Product & Marketing
Working with the Top B2B Service Providers 2021
  Recognition has been driven the most by our 5.0-star review rating on UpCity.
Here is some feedback we've received from several incredible customer projects:
"Working with NuStream has been a delight! They are always willing to help with my needs and go above and beyond with trying to meet our goals. Even when things get rough, we are able to work together to complete tasks, which proved to me they meant it when they said they viewed our business relationship as a partnership."

-Sheik Meah MBA, NuStream customer

  "NuStream made me a new site from scratch. They told me about the deadline for the project, and they even finished it before then! These guys always responded to my emails whenever I had questions as well. I always look into communication whenever I choose an agency to do work with and these guys nailed it!"
  With over 25 years of experience in the website design, advertising, and marketing industry, we at NuStream have the tools and skillset to set our customers apart from their competition. Thank you to the UpCity team and our customers over the years for this wonderful award and honor.