A Top Video Production Agency in New York City
NuStream Marketing Awarded as a Top New York City Video Production Agency by DesignRush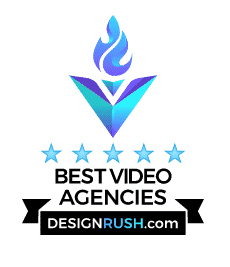 "Our industry experts ranked the top NYC video production companies producing videos that clearly identify your brand story, goals and initiate a relationship with your target audience. Use our handy tool to filter listings by location, price, budget, reviews and more to select the best partner for your business needs.
"
We thank them for their consideration. And we're happy to be recognized by a company with distinction such as DesignRush. At NuStream, we offer a number of different
video and media production services
in New York. Whether you need a video for your website or your
YouTube
channel, we can help. Reach out to us today for more information. You're just a few clicks away from a top-of-the-line video for your company. For the full list of companies recognized by DesignRush for their distinction as one of the best video production agencies,
click here
!