Top Digital Marketing Agencies Philadelphia
Offering Digital Marketing Services in Philadelphia
NuStream Marketing Awarded as a Top Philadelphia Agency by DesignRush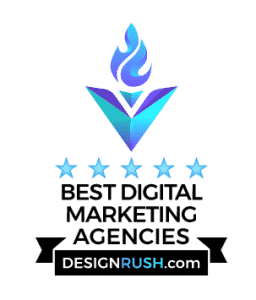 "Our industry experts ranked the leading digital marketing companies in Philadelphia that engage in numerous marketing initiatives to help your online business prosper. Use our practical tool to filter listings by price, reviews, size and pick the best digital marketing agency in Philadelphia for your brand."
We thank them for their consideration. And we're happy to be recognized by a company with great distinctions such as DesignRush. Here at NuStream, we offer a wide variety of online advertising services in Philadelphia and the surrounding area. Whether you need help building a website or generating traffic with the help of SEO, PPC, or social media management — we're here to help you reach your goals. We even offer video and media production services throughout the local area. Reach out to us for more information. We're happy to go into further detail with you.
Here's the full list of companies recognized by DesignRush for their excellence in digital marketing. 
In today's digital age, it's essential for businesses of all sizes to have a strong online presence, and hiring a skilled digital marketing agency can help you achieve that. Philadelphia is home to a thriving marketing industry, with a range of agencies specializing in everything from SEO and PPC to social media and content marketing.
In this directory, they showcase the top 30 agencies in Philadelphia, based on a variety of factors. Factors such as their experience, client roster, and services offered.  Whether you're a small local business or a large corporation, these agencies have the expertise and resources to help you reach your online marketing goals.