What are SERPs?
The truth about search engine results pages
If you're just getting into digital advertising, you may still be noticing some of the standard terms and jargon. Not to worry — we've all been there at some point. One term that people use a lot in regard to SEO and PPC advertising is SERP. Thus, you may be wondering, "What are SERPs?" The simple answer is that it stands for Search Engine Results Pages. If you enter a search query in Google or Bing, they are the pages upon pages of results that usually show up for you. But we'll go further in–depth than this simple definition.
How Do SERPs Work?
Each SERP is different — even if those differences are very subtle. When you search for a specific keyword in Google, you'll get different results from the ones on Yahoo or Bing. Most search engines customize the results to their users, based on various factors. Some of these factors include the user's current location, past browsing history, and social settings.  
Each of the popular search engines is always doing research and updates, trying to improve the user experience. Additionally, as technology continues to improve, SERPs will continue to develop and enhance their looks. 
What are Organic Results?
SERPs offer you paid and organic results, which are the web pages that show up naturally when you search for a key phrase. These pages are most closely related to the keyword that you enter. But there's often hundreds or even thousands of matching results. To get your website to come up organically, you might hire an SEO specialist to write SEO-friendly content or do some blogging for you. Here is a guide to improving your SEO.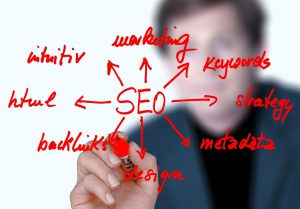 It's best to get within the first few organic results because most people never click past the first page. Just on the first page of results, the first five organic results receive over 67% of all clicks. If there are any PPC ads at the top of the SERP, your site will get pushed down even further. Plus, there are times when Google will answer the user's question for them. They don't even have to look at the search results. As an example, a user could search for: "When was the first airplane invented?" And then, Google's Knowledge Graph gives the answer 1903.
On-Page SEO
These are tactics that you can use on each web page on your site to make sure that the content is easy to find for users. This can include creating metadata, image alt tags, and static URLs. Additionally, it's best to use relevant keywords in the page's content, headings, and subheadings.
Off-Page SEO
Off-page SEO techniques are designed to help the rankings of your website as a whole. Some standard practices include citations, social bookmarking, submissions to different directories, Google My Business profiles, customer reviews, and link building. On-page SEO is more controllable than off-page. You should have complete control over what goes on your page. Meanwhile, if you ask another site to include a link to your site, that's off-page SEO.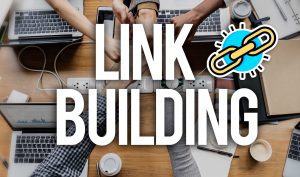 There are several different off-page factors that Google accounts for when they go to rank web pages. Backlinks are one of the most important factors. They look at the quantity and quality of the backlinks that point at your webpage. The more authority that the relevant linking page has, the more authority it's giving to your page through the link. 
What are Paid Results?
The advertiser pays for their website to show up in the results of certain keywords. Paid results used to be very limited. They were short text-based ads that showed up on the right side of the organic results. Today, there are many different forms that your paid online advertisement could take. They usually show up at the very top of a SERP or along the right side. The typical web user may not realize they're clicking on an ad. But, as users get savvier, they'll be able to differentiate between the two and make a well-informed decision on the relevancy of the results. 
If you're looking to take advantage of PPC advertising, you have to think about it strategically, to meet your marketing goals. A paid search is similar to an auction. The advertisers bid a certain amount on relevant keywords that internet users will search for. Some of the top keywords in your industry may be expensive, but they could also draw the most traffic to your site. It's usually best to find the middle ground. There are relevant keywords that can be generally effective without costing an arm and a leg.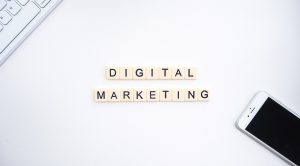 If you'd like to learn more about PPC advertisements or SEO services, get in contact with NuStream today. With ten years of experience, our digital advertising experts can handle all of your needs. We'll make sure that your site shows up near the top of SERPs, so people can easily find you when they need you.
What are the SERP Features?
These are any results on a SERP that isn't a traditional organic result. There are many different features, but some of the most common ones include Paid Results, Local Pack, Reviews, Videos, Images, Twitter, Universal Results, Top Stories, People Also Ask, and Shopping Ads. Moreover, one of the most critical features is rich snippets (also called rich results). These show extra information or an extra visual element along with the Google result. For example, when you search for a "chicken marsala recipe," the snippet may include a description of the recipe along with an image and a rating out of five stars. 
Most Google search results pull information from the metadata and include the title tag, meta description, and URL. Compared with regular snippets, rich snippets stand out, they look nicer, and they offer more info. As more people are drawn towards your snippet, it will help improve your click-through-rate. Google will notice that people like your page and your rankings may also improve. To use rich snippets, you need to add structured data to your page's HTML. This specific piece of code is written in a way that allows search engines to read it and create rich results.