How to Get "Likes" on Social Media
One of the top goals for any social media strategy in business is to get likes on your posts. Attaining "likes" on your posts is indicative of a positive response from your followers. With increased people on social media, companies must create content that stands out from their competitors. According to statistics, Facebook users create 3.2 billion likes and comments every day. People are on the platform, so the goal is to get those "likes" headed your way.
Whether you're posting an image of a new product on Instagram or a link to your blog on Facebook, it's essential that your audience engages with your post. Your audience's response, if any at all, gives great insight into whether your social media marketing is effective. If your business page isn't populating "likes," it's a good time to switch up your strategy to ensure that they do. When people engage with your content, you have a better chance of building relationships with those people. Alongside making strong bonds with your followers, those same people can then share your content with their followers, which increases your audience size.
8 TIPS TO GET MORE LIKES ON ALL SOCIAL MEDIA PLATFORMS
What sets social media posts apart? Some posts gain traction quickly while others garner truly little attention. Many factors come into play regarding engagement on different platforms as well. However, some strategies result in success across all platforms that businesses can utilize. Here are eight ways you can get more likes on your social media posts:
1. POST AT THE RIGHT TIME
Firstly, to receive "likes" on your posts, you need to post your content when people are active. If you don't post at an optimal time your chances of getting people to see and like your posts will decrease dramatically. Sometimes it's not a matter of excellent content, but more of an issue of people seeing it. It varies but, the best times to post to Facebook are between 1:00 PM – 3:00 PM and on Instagram from 3:00 PM – 4:00 PM.
2. ASK QUESTIONS
Asking a question at the end of your Instagram or Facebook post gives your audience a chance to react and provide their input. Not only will asking questions to bring in "likes," but it's also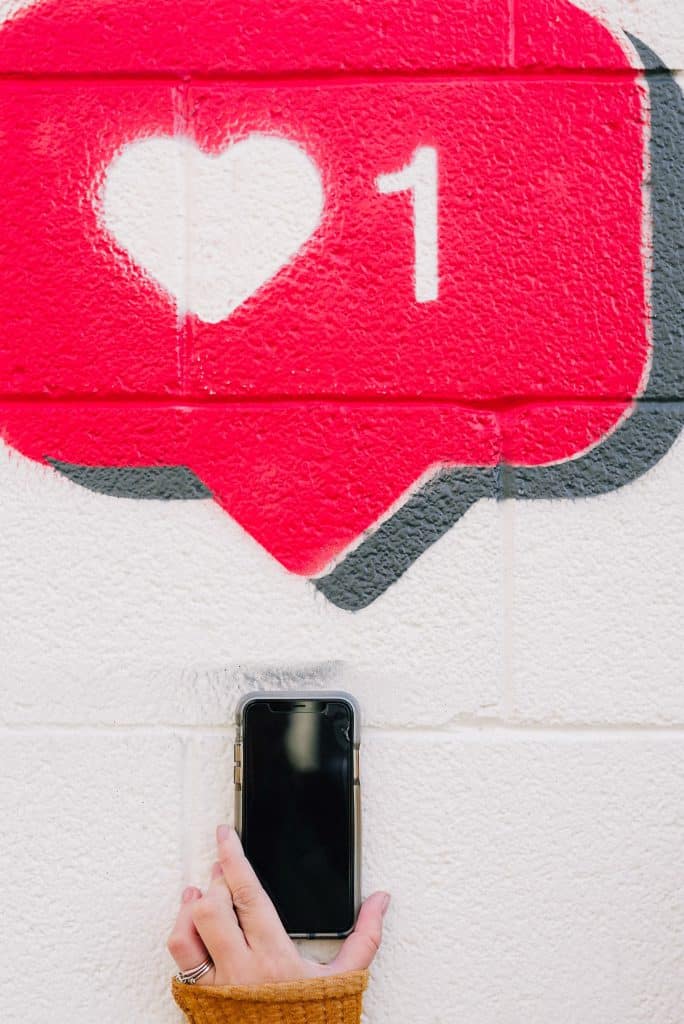 suitable for your overall engagement. Asking a question at the end of your post increases engagement as well as getting likes. Questions earn comments because people want to reply with their answers. You can ask for your follower's input by asking:
What is your favorite product?
Will you be attending our event?
What are your thoughts on "topic"?
Any of those direct questions would garner a response from your audience. Not all questions have to be straightforward, either. You can ask rhetorical questions that will provoke a reaction. A rhetorical question prompts a more emotion-based response from people. This is especially true if the rhetorical question is a type of challenge or anything regarding competition. The key to this is to ask a question that ties into an emotion or be a subject that is favorable among a broader audience. Rhetorical questions often provoke engagement within the comments section between followers as well. Overall, asking a question is an excellent way to start a conversation with your followers and develop relationships with individual people.
3. TAG A POPULAR PAGE
A popular social media account will have many followers. By tagging a page with a broad audience, you increase your chances of exposure. Also, when you tag an influencer or a page on Instagram or Facebook, they'll receive a notification. This page may share it with their followers who will give you exposure to their vast audience. Tagging a popular page is also beneficial due to people doing searches for the person or company that you tagged. You will also appear in their searches because you tagged that page. This technique can help you gain more "likes" because you're now more accessible to more people.
4. CREATE EXCELLENT CONTENT
Producing excellent content is the key to gaining more likes. Your content needs to resonate with your audience to motivate them to respond. If your content is bland, it doesn't matter if you've posted at the right time of day, it won't bring in "likes." Excellent content is subjective and varies from industry to industry, but you can get an idea of what your followers want through your insight tool. Through insights, you can see your most popular posts and replicate that type of content. It'll be easier to duplicate content down the line as you get to know your audience.
5. USE HASHTAGS
Using hashtags is a big part of increasing engagement on social media posts. Hashtags make your content easier for people to find when they search their interests. Another benefit to including hashtags in your content is that you can capitalize on any topics that are trending. When it comes to Instagram in particular, if you use many hashtags it will result in higher engagement. The consensus shows that anywhere between five and 11 hashtags seem to generate the best results. The critical thing is to find the right balance. You don't want to overdo it with entirely random phrases or hashtags too out of the target focus. Nor do you want to put too many hashtags.
6. INCLUDE PEOPLE IN YOUR PHOTO POSTS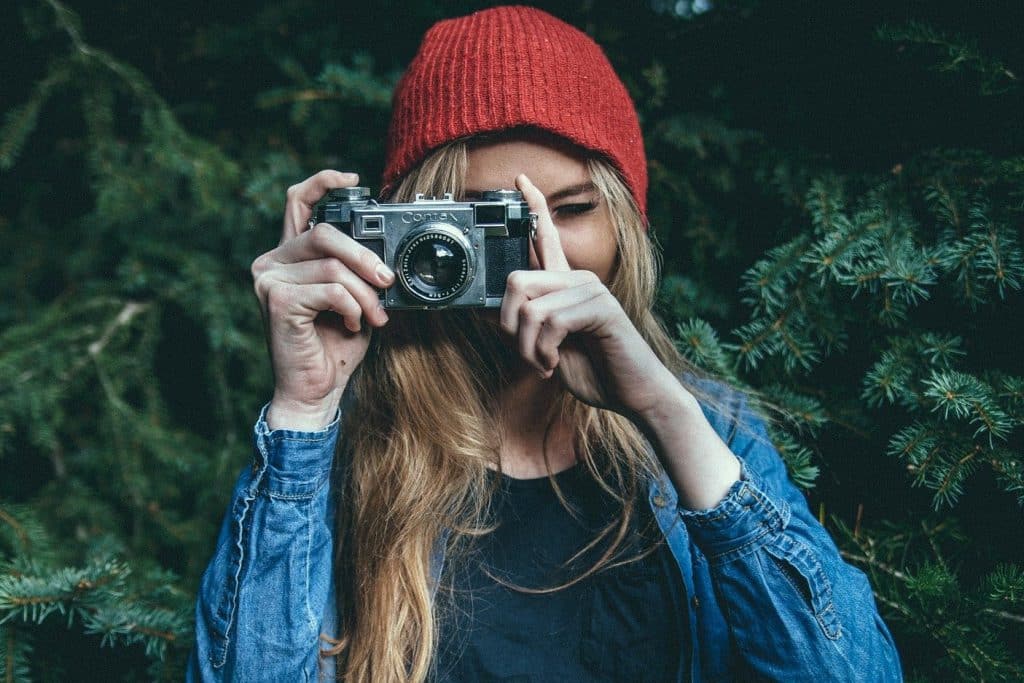 According to statistics, Instagram pictures with faces in the images get more likes than photos with only scenery or other objects. It's important to not only have people in the pictures but to tag them as well. Here are some quick tips to start getting more pictures of people on your Instagram page:
Include an image of an individual you're collaborating with on a project.
Showcase teamwork in your business by adding a photo of a department working together to accomplish a goal.
Highlight customers with a fan of the month contest.
Give your audience a behind the scenes glimpse of your brand. You can include an individual and praise them on their work or a group shot.
Take pictures at different events.
7. FOCUS ON YOUR CONSUMERS, NOT JUST YOUR BUSINESS
Your customers are the root of success for your business. Keep the focus on your followers and at the forefront of your content. While the goal is to promote your business, your content should not be all business – based. It's essential to concentrate on what your customers want to see to drive engagement and get more likes on your posts.
8. CROSS CHANNEL PROMOTIONS
Cross promotion is beneficial if you have a large following on one platform, such as Instagram, and you're looking to get more traffic on Facebook or Twitter. For example, if you post something on Facebook, you should also post on Instagram and Twitter as well. Not everyone is on all the social media platforms, so you need to cross-promote to target everyone. Even if they are on all of them, they might not check each of them daily. There might be people who actively engage with you on Facebook, but if they don't check their Instagram regularly, then that audience will not see any new posts. Cross channel promotion not only helps with engagement, but it brings in a wide audience on multiple social media outlets.
CONCLUSION
Use these tips to get more likes on your social media posts. It's important to remember to create excellent content that is focused on your audience and posted at the right time. You can use varying forms of material such as photos, videos, and more. You can increase your engagement by displaying the right type of content at the best time. Additionally, here are some tips for creating the best Facebook ads for your business.
For Social Media Management information for your Lehigh Valley business, follow the link below: