Looking for the Top Digital Marketing Agencies in Philadelphia?
With the marketplace growing more and more competitive, you may be looking for the top digital marketing agencies in Philadelphia. You have to partner with the best team if you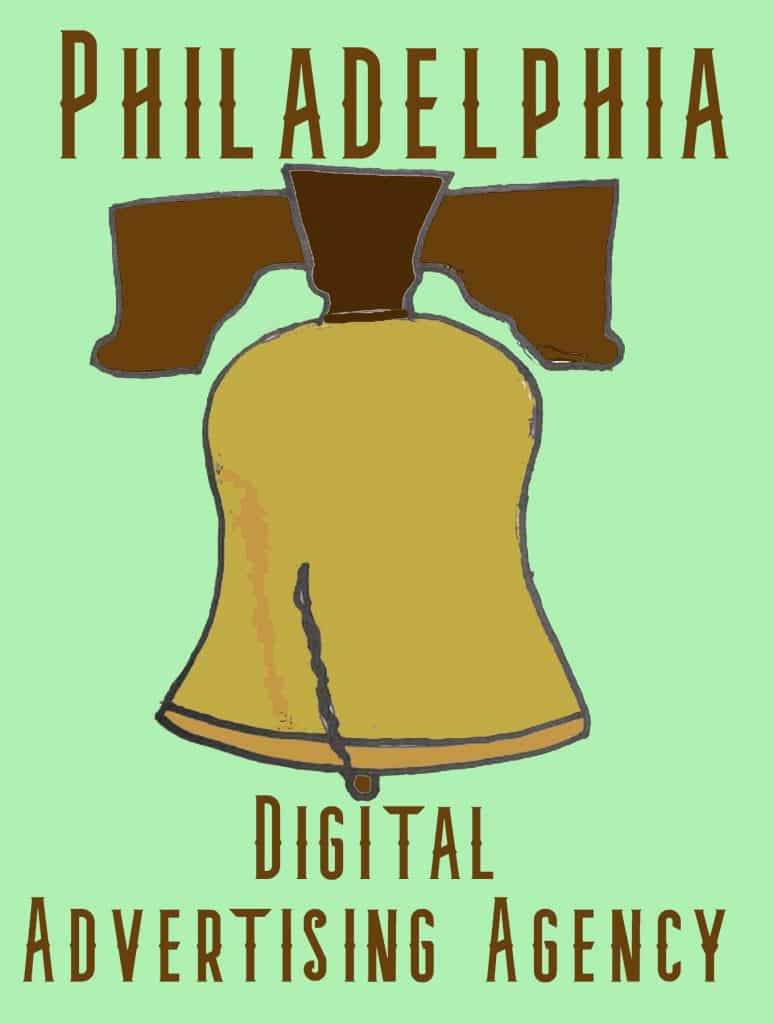 want the best results, right? So, how exactly do you find the best digital ad company? With so many people spending so much time online every day, the internet provides a great place to connect with consumers and expand your audience. But you have to find the right way to do it with the help of a team of professionals. Partnering with the wrong company can damage your brand. So, if you're looking for the top digital marketing agencies in Philadelphia, you should consider the following points.
Decide What Your Marketing Needs Are
Decide on a Marketing Budget
Find a Company that Meets Your Needs
Find a Company with the Right Experience
What Services do They Offer?
Look at How They Run Their Own Site
Find Out How They'll Track Your Data
What Kind of Results can They Promise?
Plan on a Long-Term Relationship
Decide What Your Marketing Needs Are
Your marketing needs should go beyond drawing traffic to your website or Ecommerce store. You may be trying to expand your audience into a new region. Or, maybe you want to launch a new product online. If you can define your goals clearly, that will help your advertising efforts. Different digital marketing tactics can be used in different ways to promote different types of businesses. Think about it. You wouldn't promote a small restaurant in Fishtown the same way you would advertise a doctor's office out in Bryn Mawr. Therefore, you need a company that can personalize online marketing services to meet your company's specific needs. So, turn to one of the best digital marketing agencies in Philadelphia.
Decide on a Marketing Budget
It's best to think about how much money you're willing to spend and what kind of ROI is acceptable for you. Some flexibility may be required on your part, though. There are times when companies start out with a certain digital marketing budget. But then their needs change, or the market changes. So, they must adjust.
Find a Company that Meets Your Needs
Perhaps this is your first-time marketing online. You need a company that will take care of everything for you, allowing you to stay focused on your business. On the other hand, you have a sharp vision of your marketing and want to take a more hands-on approach. Or you have an in-house advertising team, and you just need some help with certain digital marketing services. Maybe, you can outsource certain tasks that your team doesn't have the right skills for. Digital marketing is an industry that continues to develop and change. You need a team that can stay up to date with all the latest practices and trends.
Find a Company with the Right Experience
If you've tried to promote your business online by yourself, you may have made some marketing mistakes and had a tough time with it. You might have a friend who can help you with Facebook ads, but it takes years of experience to master all the various aspects of digital advertising in Philly. Additionally, take some time to read online reviews of the digital marketing business. They may even have a list of references you can contact.
What Marketing Services Do They Offer?
There are a lot of diverse types of services that fall under the umbrella of digital marketing. It could include Instagram and Facebook ads as well as SEO, PPC ads, graphic design, blogging, website development and design, video production, and more. Looking for the best digital marketing agencies in Philly is a promising idea. They will have technical experts as well as strategists who can analyze your numbers and creatives who can produce engaging content for you. It's best to find a creative digital ad service in Philly that will continue to innovate.
Look at How They Run Their Own Site
If you're trying to hire a company to manage your social media account for you, look at their social media accounts. Are they posting regularly and getting a bunch of likes and shares on their own stuff? If you're hiring an SEO service, do some research and see how the company ranks within their own industry. If they can't get results for their own company, how are they going to do that for you? Also, you can click through their own site. Does it have a nice appearance? Is it easy to navigate? Do the pages load quickly?
Find Out How They'll Track Your Data
Different digital marketing tools can be used to track and analyze data. But what type of data does a certain marketing agency hold as valuable? What are their key performance indicators (KPIs)? Are they concerned with likes and shares, which don't necessarily lead to sales? Or are they looking at your cost per click and bounce rate as well as your number of visitors and conversions? Contact NuStream when you're wondering, "Who are the top digital marketing companies in Philadelphia?"
For More Digital Marketing information for your Philadelphia business, follow the link below:
What Marketing Results Can They Promise?
You want to find a marketing company that is honest with you, clearly communicating how they'll help your business. If they're promising you the world just to get your business, it's not a good sign. If they can't tell you how they're going to help you because it's their "secret technique," that also may not be a great sign. Are you going to go with an overseas company to try to cut costs? Or are you wondering, "Who offers digital marketing in Philly near me?' We understand the desire to cut costs. But sometimes you get what you pay for when you go with the cheapest services. You want to find the right balance between costs and quality marketing services.
Plan on a Long-Term Relationship
Implementing a successful online advertising campaign is not something you can do overnight. It takes time and continuous effort. Plus, using sound digital marketing practices today can help build towards your company's future.
If you're wondering how to find a marketer, don't wait to reach out to NuStream. We are here to provide all the Philadelphia marketing services you need to make your company strong.