2021 Google Algorithm Update Overview
The 2021 Google Algorithm July Update is Finally Finished
Websites throughout most industries saw major shifts in their search engine rank. Some sites saw major surges in their rankings. Others experienced severe drops in ranking, resulting in a significant loss in traffic.
The Good News
Now that the core update is rolled out, search results are stabilizing. As a result, you are not going to see any more significant drops in your rankings. Now that the update is finished, you need to understand what happened in the core update.
What are Google Updates?
Google updates are updates to the Google algorithm made by Google to improve the search result quality of Google. These updates occur daily, usually throughout the day. In other words, Google is constantly updating and improving its algorithm. Most of these updates are minimal and focus on a few specific features. Features such as dealing with spam and plagiarized content. Some of the updates are less minor, making a significant impact on the search rankings and algorithm. Google typically has one major core update around one time per year. This update leads to significant changes in rankings across various industries and is closely monitored by professional SEO's. With the Google 2021 July update, there have been a few major updates that have resulted in ranking shifts. This has resulted in huge rises and drops in rankings throughout the web.
In this article, we will be going over the major algorithm updates in 2021. These include the page experience update, the July 2021 core update, and the July 2021 link spam update.
Page Experience Update & Core Web Vitals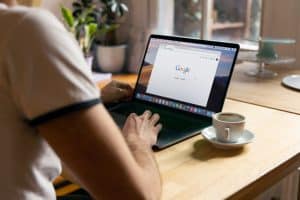 The first major update that Google has rolled out in 2021 is page experience. As anticipated, Google has slowly been updating its algorithm over the last few months. Their goal is to make page experience an official ranking signal. This update has slowly rolled out all the way from May 2021 to August 2021.
The page experience update now plays a vital role in ranking in the search results since ending its rollout in August. This means that the sites that do not have their Core Web Vitals intact likely saw drops in rankings. However, those that did have their Core Web Vitals intact held strong and had an increase in the search results rankings. In addition to Core Web Vitals, Google has also announced that they will be doing away with the Accelerated Mobile Pages (AMP) badge on the search. Google has stated that they are instead going to replace it with something that lets their users identify user-friendly content.
Although page experience is now an official ranking factor, it doesn't necessarily mean that there will be significant drops or rises in rankings and the SERPs solely based on page experience. As Google has stated multiple times, page experience is just one of many ranking factors in their algorithm. Some other page experience ranking elements include mobile-friendliness, safe browsing, HTTPS, and no intrusive interstitials.
July 2021 Core Update
With the Google core update rollout being finished, this is where we should see some significant ranking shifts. The update began in July and rolled out for about 1-2 weeks, with ranking fluctuations starting within a few days. The core updates are intended to reward websites with high-quality, relevant content. In addition, they are also intended to punish websites that have low-quality, irrelevant content that relies on black hat tactics or other tactics that don't improve the user experience. If your website saw a significant drop in rankings, it typically means that your competitors have higher quality content than you.
The 2021 Google core update in July was intended to be along with the June update. However, it was later delayed until July. Based on what we have seen so far with all of the fluctuations in rankings across various industries, the updates have caused a massive change in the search results and your site's rankings. A lot of websites have experienced either a jump in traffic or a significant drop in traffic, depending on the keyword and industry.
Link Spam Update
The last and final update in the 2021 Google algorithm update is the link spam update. The link spam update is intended to further scrutinize the quality of each website's outbound links. Google has been finding more websites using outbound links in order to monetize their website in various forms. This can include receiving money for links or some other benefit. Google has now implemented tactics to distinguish different outbound links from one another to avoid sites using outbound links to monetize their website. The purpose of this update wasn't to penalize or punish sites, but to reduce the benefits of low-quality backlinks and to make the benefits invalid.
The link spam update rolled out over 2 weeks in July. The websites that take part in link spam will see changes in search results as those links are not as authoritative anymore. In other words, the sites that used link spamming tactics for their rankings lost authority on the search results and saw a significant drop in rankings. Sites that put in the time and effort to build good backlinks that are natural and authoritative.
Key Takeaways from the 2021 Google Algorithm July Update
The 2021 Google algorithm update has been fully rolled out. It is important to know how these impact rankings. If your site has seen significant changes in rankings, read the updates above and see how you can improve your website for these different updates. It is important for your website to constantly adapt to new major algorithm updates, whether it be page experience, improving content quality, or removing toxic and spammy links. If you optimize for these 3 major updates that we saw this July, your website will adapt to the constantly updating algorithm and will see consistent and increasing traffic this year.
If you need help with adapting to these updates, you can contact NuStream today. Our team of digital marketing professionals has been working for years to improve the websites and businesses of our clients by constantly staying updated on the latest news from Google to ensure that our clients remain successful in this rapidly growing digital age. We can get you to your goals in any area of digital marketing. This can include social media, paid advertising, SEO, website development, and video production.