Nustream Wins UpCity Excellence Award 2022
The Nustream Marketing team is thrilled to announce that we won the 2022 UpCity Award for being one of the best Digital Marketing service providers in the industry. We want to express our gratitude to our clients for sharing opportunities with us. Additionally, we want to thank our potential clients for inspiring us to reach ever-greater heights.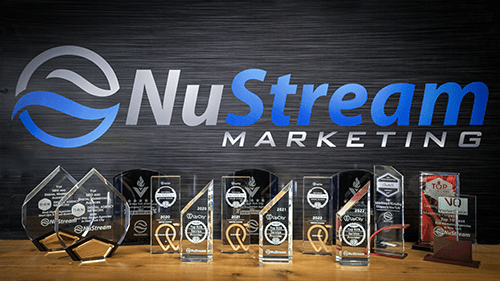 UpCity's Excellence Awards
UpCity's National and Local Excellence Awards recognize B2B service providers who prioritize customer satisfaction and brand integrity. This annual award businesses that demonstrate the best customer satisfaction and brand integrity based on a comprehensive set of online brand credibility rating criteria. Winning these awards means a lot to us as we consistently reach new heights in digital marketing.
The exclusive UpCity Recommendable Rating determines a service provider's recommended ability level, which concerns other service providers across industries. It is based on a range of data sources and intended to help business owners locate a trustworthy partner who is a good fit for them. Every year, B2B service providers with the highest UpCity Recommend Ability Ratings receive Excellence Awards.
The Advertising of Champions
Let us Champion You
What This Award Means to us
With over 20 years of experience in advertising and marketing, we have helped clients from diverse industries with their advertising needs. Our company combines all marketing channels to ensure that your brand and message are consistently and engagingly represented. We have five locations throughout the U.S., including New York City, Philadelphia, Allentown, Tucson, and Phoenix/Scottsdale. Nustream is honored to be recognized as a leading inbound marketing partner for Top Design Firms' launch.
We celebrate this community support while continuing to refine our practices for the future. As the world of Digital Marketing becomes more client/consumer-focused, it faces many changes. At Nustream, we are excited about connecting customers with what matters to them.
Here are some Helpful Page Links: